GP 1945 Bolt Action Plus Pen by GPCA
$54.00
GPCA's World War II commemorative pen. Lightweight aluminum design. Equipped with tungsten glass breaker, emergency whistle, pocket clip, and measuring.
This aluminum tactical pen is great for writers, EDCers, and history buffs alike. See product description below for further details about this bolt action tactical pen. Have questions? Please email support@levergear.com.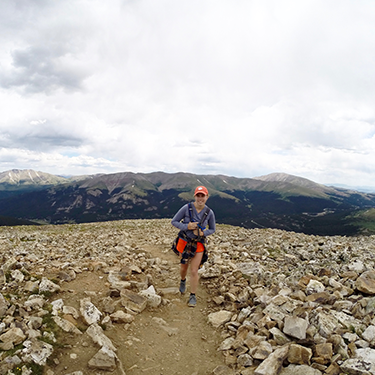 I love this pen. Not only does it go well with my my Field Notes, but it also writes like a charm. Not to mention keeping this pen handy offers the solution to one of my worst fears—drowning in a car. Is it unlikely to happen? Yes. Will this pen's tungsten tip glass breaker save the day if I should ever find myself in such an unlikely and unlucky situation? Yes!

Anna, Lever Gear Communications Coordinator
Weight – 1.3 oz
Build Material -Aluminum
Color – Jet Black
1X Extra German Ink Black Refill
BOLT ACTION TACTICAL PEN – in memory of the end of World War II in 1945
SURVIVAL MULTI-TONE WHISTLE – For both survival and fun
ADDICTIVE – smooth, fun and addictive refined bolt-action feature
GLASS BREAKER – get you and anyone out from the car in an emergency
QUICK MEASUREMENT – reference single unit of an inch and millimeter
AGGRESSIVE YET GRACEFUL – modern look and feel for both outdoor and everyday desktop use
Customer Reviews
12/03/2019
Bridget G.
US
GP 1945 Bolt Action Plus Pen by GPCA
I bought this pen for my boyfriend last Christmas.We both like products that are functional and durable. We love the design of the pen; however, our only disappointment was the ink cartage. Overall though fun gift idea for an adventurous guy.
GP 1945 Bolt Action Plus pen. Save time buy two
Delivery was very quick considering I live on the other side of the Planet (Australia) Very happy with my pen, Perfect size for my hand, I had the *** pen but it was just to big for me, The GP 1945 is very well machined, The bolt action is very purposeful and precise, The whistle Works as shown in the video, of couse you would need to practice if you wanted to make bird sounds , calling a lost companion in the "bush" would not be a problem, Now Writing, This is the test of any pen, Only my Montblanc writes this well on my nine year old "Field Notes" I Hate a pen that will not write on greasy or dirty paper, Right out of the box the GP 1945 is ready to go, Oh, and one more thing You might need two pens, Soon as we opened the Mail, My Wife told me this was what she wanted for Valentine's day, And I would need to order an other for myself,