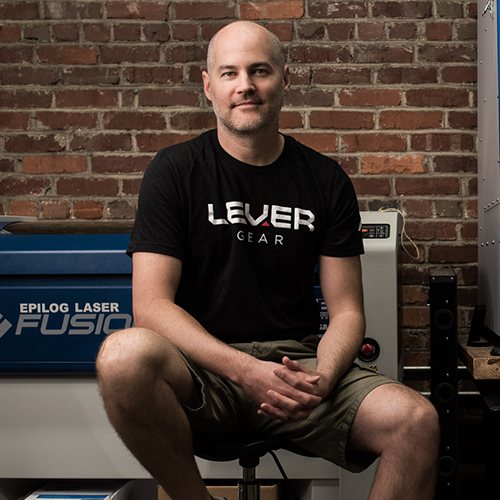 It seemed like I had a million USB cables but the right cable was never one around when I needed it. I designed the CableKit to be easy to carry, super durable and include an adapter so I would always have my charging cable with me. The case protects the cable, allows different carry options and holds a SIM tool and some micro SIM or SD cards as well.

Mike, Lever Gear CEO
CableKit™ with USB-C cable is an ultra-portable USB charging and data cable for your Micro-C devices, equipped with a Mirco USB adapter to charge your other devices or a friend's phone. Its patent pending design includes a handy SIM card removal tool and even has a small storage compartment to hold up to 2 micro or nano SIM cards, or micro SD cards (not included).
The protective carry case fits comfortably on your keychain and is also designed with a pocket clip so it stores securely in your pockets or bags— perfect for travel or everyday carry. Connect your devices to your computer to sync files or use any USB power source such as a power bank, car USB port or wall adapter to charge them on the go. 
Dimensions (in case): 3.25 in x 0.65 in x 0.5 in
Cable Material: TPE
Power wires 26AWG, Data wires 28AWG
Charge current: 10A max
Durable TPE overmold cable won't rip at connector junction.
Protective carry case attaches to key chain or clips to pockets.
Fast charge compatible with 26 AWG power wires.
Secondary adapter to charge and sync other devices.
Included SIM tool fits in case.
Storage area for 2x Micro or Nano SIM cards or Micro SD cards
[Woo_stamped_io type="widget"]